Jack Amlin, CAI, AARE
Auctioneer / Realtor
419-867-7653
According to all of Jack's family, friends and teachers, he has had the voice of an auctioneer ever since he was a young boy. Jack grew up on a farm going to cattle and farm auctions all of his life and always liked being the center of attention. During his time at The Ohio State University, Jack was a Disc Jockey for several weddings, parties and an occasional local radio stations. After college, he decided to go to auction school at the American School of Auctioneering to be a cattle auctioneer in his hometown of London, Ohio. His first day of auction school he laid eyes on Michelle at which some say was love at first sight. When asked to introduce himself to the class he stood up said "My Name is Jack Amlin, I am young, single, wealthy and have a great sense of humor". Failing to check his bank accounts ahead of time, Michelle was hooked. After graduating Auction school in 1992, he left his small town life to move to the big city of Toledo with Michelle and her son Greg, to sell real estate at Auction. In his first couple years in the business he had worked his way to the top of his real estate company in sales primarily in real estate auctions and was fitting in as if he were a Glass City Native. In 1995, Jack along with his future wife Michelle, founded Amlin Auction at Cavalear Realty. He has become the go to guy amongst realtors in Northwest Ohio due to his honest and his hard work ethics. In May of 1997, Jack married Michelle gaining his new stepson Greg. They have another son, Nick, who is also working in the auction business. In 2001, after Cavalear closed its doors, Jack took over the auction department at The Danberry Co. Heading off in separate direction than his wife Michelle, people began to question his relationship status but together Jack and Michelle took over the two largest real estate companies in Northwest Ohio making it the smartest business move they have ever made. Jack has been a very successful Realtor/Auctioneer earning several designations and awards. He is earned his CAI (Certified Auctioneer's Institute) the professional designation awarded to practicing auctioneers who meet the experiential, educational and ethical standards set by the NAA and its Education Institute. He also has earned his AARE – Accredited Auctioneer in Real Estate. Jack was awarded the 2012 Toledo Board of Realtors Citizen of the Year Award. Jack is also the 2016 President of The Toledo Regional Association of Realtors. In addition to conducting more than 200 real estate auctions a year, he does several charity auctions because he feels very strong about giving back to the community.
---
Greg Zielinski
Auctioneer / Realtor
419-867-7653
Greg is a second generation Auctioneer to Jack & Michelle and has been has been apart of the auction industry since he has been old enough to walk. He grew up listening to his parent's auction and knew from a very young age that he wanted to be involved in the auction world. Since before he even had a drivers license he would have his mother Michelle Amlin drop him off at auction sites to help Jack set-up for auction day and began gaining a vast knowledge of antiques, equipment, contents, memorabilia and automobiles. When Greg turned 18, he attended and graduated from Missouri Auction School (The Harvard of Auctioneering) in 2009. He then went on to study Business and Marketing at The University of Toledo. Greg graduated from Hondros in 2010 with a degree in real estate and became a licensed Realtor for the Danberry Co. During his year as an apprentice auctioneer under Co-Owner/auctioneer Jack Amlin, Greg conducted over 50 auctions putting him at the top of his class when he sat for the Auctioneer state test. Since becoming a fully licensed Auctioneer, Greg has conducted hundreds of auctions ranging from Real Estate, Contents Auctions, and Automobile Auctions to Storage Units. Some of Greg's favorite auctions that he conducts are not always the highest paying jobs but sometimes the most meaningful. He has raised hundreds of thousands of dollars for local and national charities at auction, from the Boys and Girls Clubs of America to Toledo Children's Hospital. Greg has had the opportunity to work for many other national auction companies such as Yoder & Frey, Insurance Auto Auctions and ABC Auto Auctions while continuing to help grow Amlin Auction in Northwest Ohio, Southeast Michigan as well as expanding into Indiana in 2012. Since coming on board as a licensed auctioneer in 2010, Amlin Auctions has increased the number of annual auctions every year since. Greg has competed and placed in many state and national level competitions as well as attended many classes of continuing education on auction chant and online auctions to help expand his knowledge, love and passion of the auction world.
---
Nick Amlin
Auctioneer / Realtor
419-867-7653
Nick Amlin, is the youngest member in the Amlin Auction crew. He earned his Auctioneer License in the Spring of 2018. He is a licensed Real Estate Agent with Key Realty. Nick completed his 12 month auctioneer appreticeship under his father, Jack. Only two months after graduating from Springfield High school, he has graduated from Hondros College of Business. There he obtained a degree in Real Estate. To Nick, auctions have always been a second nature to him. Both of his parents, Jack & Michelle Amlin are Realtors/Auctioneers. He has been attending every kind of auction since he could remember. Growing up around the family business has allowed him to master the in's and outs of each unique transaction. At the age of 13, Nick started to help set up auctions with his older brother, Greg, who is also in Real Estate, as well as his father, Jack. Now having 7+ years of experience with setting up the auctions, he is now the crew leader of the Auction Setup. Nick has graduated from Reppert Auction School in december of 2016. He has worked hundreds of auctions, and loves what he does everyday!
---
Andrea Revilla
Realtor / Auction Coordinator
(419) 810-9445
Andrea has worked Amlin Auctions since 2016 coordinating auctions and is now a Licensed Realtor since January 2018. Andrea brings an education of Business and Marketing from Owens Community College and Hondros College of Business. With her experience of coordinating and her business education, Andrea is more than happy to assist buyers and sellers with a smooth transaction!
Contact Andrea with any of your Real Estate Needs!
---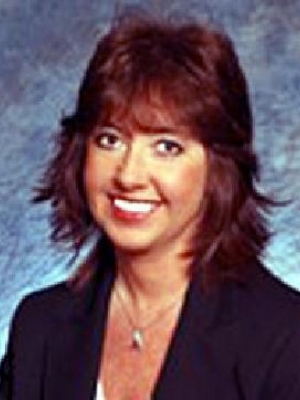 In Loving Memory of Michelle Amlin
Michelle first found interest in the auction business when she bought her first house at a real estate auction and thought it would be a fun business to work in. She got her Real Estate license in 1985 and worked for a local auction company for a few years as a Realtor before deciding to go to auction school in 1992. Michelle packed her bags to head to the American School of Auctioneering in Willard Ohio not yet knowing that she would meet her future husband at auction school! Graduating auction school with an auction license and future husband, they set out to take over the market of real estate auctions. Jack and Michelle founded Amlin Auction in 1995 under the most premier real estate company in Northwest Ohio at the time, Cavalear Realty. Michelle married Jack in May of 1997 and welcomed their son Nick to the auction family in March of 1998. For ten years she revolutionized the auction industry (primarily male dominated) by making a name for female auctioneers and auctioning off hundreds of homes in the area. When Cavalear closed its doors in 2001, Michelle moved to a start-up franchise Re/Max Preferred owned by John Mangas and Kathy Kuyoth. Together with some of Toledo's best real estate agents they worked their way to the number one real estate company in Northwest Ohio, Top 10 Brokerages Nationwide, and highest productivity per agent in Ohio. Michelle was loved by all and will truly be missed.